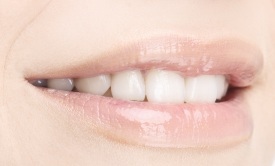 Welcome to Caliber Dental, a full-service inlays and onlays dentistry office in Randolph, NJ. Visiting Caliber Dental often can help you catch tooth decay before it gets out of hand. But when we discover that you need a filling or a cap, then you'll know that you're in the right place to get the treatment you need.
INLAYS AND ONLAYS
These dental procedures provide for the longevity of your teeth. When you have a piece of tooth decay inside your tooth, Caliber Dental gives you a filling – or an inlay. When you need to cap your tooth to preserve it often because of tooth decay Caliber Dental gives you a cap or an onlays.
BENEFITS
Inlays and onlays are the best way to preserve your teeth. With inlays and onlays you can prevent tooth loss and stop decay from spreading. You can also keep your mouth healthy by keeping your teeth in place. Give Caliber Dental a call today to learn more about how inlays and onlays can treat your teeth today for strength in the future.